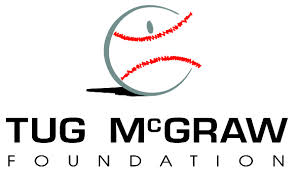 The Marine Corps-Law Enforcement Foundation (MC-LEF) provides educational assistance to the children of fallen United States Marines and federal law enforcement personnel. (~2% admin expenses)
The National Fallen Firefighters Foundation has the mission to honor and remember America's fallen fire heroes and to provide resources to assist their survivors in rebuilding their lives and work within the fire service community to reduce firefighter deaths and injuries. (~3% admin expenses)
The Special Operations Warrior Foundation supports the military's Special Operations Forces and their families through college scholarships for the surviving children of fallen Special Operations Forces and family & educational counseling. (~7% admin expenses)
The Tug McGraw Foundation provides support and resources for people affected by brain tumors and brain related trauma and focuses on advancing science and collaborations to improve quality of life for these people.
The Unit Scholarship Fund provides merit based scholarships and educational enrichment opportunities to families of current and veteran Unit members. (~1% admin expenses)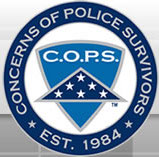 The Children of Fallen Patriots Foundation provide college scholarships and educational counseling to military children who have lost a parent in the line of duty.
Concerns of Police Survivors, Inc. (C.O.P.S.) provides resources to assist in the rebuilding of the lives of surviving families and affected co-workers of law enforcement officers who have died in the line of duty. (~7% admin expenses)
Fisher Houses provide military families housing close to a loved one during hospitalization for an illness, disease or injury. (~5% admin expenses)
Save A Warrior is an evidence-based program that provides a healing experience for Active Duty Military, Veterans, and First Responders who are suffering from Post Traumatic Stress.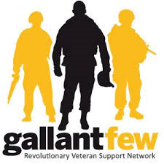 Joint Special Operations Association (JSOA) is an organization designed to bring together people with the common interest of supporting Joing Special Operations Command (JSOC) and the organizations that make up the JSOC enterprise, the unit members, and their families.
The Green Beret Foundation provides direct financial assistance to Green Berets, supportin their families and addressing the needs of Green Berets as they transition back into civilian life. (~10% admin expenses)
Army Ranger Lead the Way Fund supports disabled U.S. Army Rangers and the families of Rangers who have died, have been injured or are currently serving providing assistance for health/wellness programs and other financial services determined to be vital to the family's well-being.
The Tunnel to Towers Foundation honors the sacrifice of firefighter Stephen Siller who laid down his life to save others on September 11, 2001, while also honoring our military and first responders who continue to make the supreme sacrifice for our country.